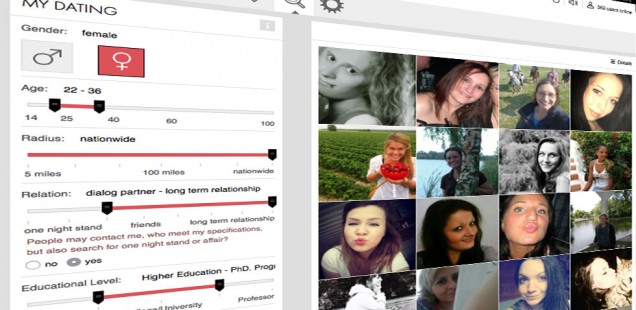 Improved Single-Search and Privacy
During the last weeks we've been working on a new feature in our dating laboratory. This will provide some new possebilities of self determination and privacy while searching for a single who will match to your needs. Now you can set if singles that don't exactly match your main search criteria can or cannot view your profile and get in contact to you.
Here we go for an example: Jane Doe is searching for a man who is in between 25 and 30 years old, well educated and taller than her. During the last days she recieved mails from men she found interesting but some of them didn't really match her criteria (some too old or too young, some too small…) so she doesn't want to meet them. From now on Jane can decide with one click if she only can be contacted by people who really match her needs. That makes it easier for her to find the guy who is her best choice and preserves other singles from annoying dismisses.
We hope you will enjoy that little feature and that it will improve your online flirt experience so you will have better dates.