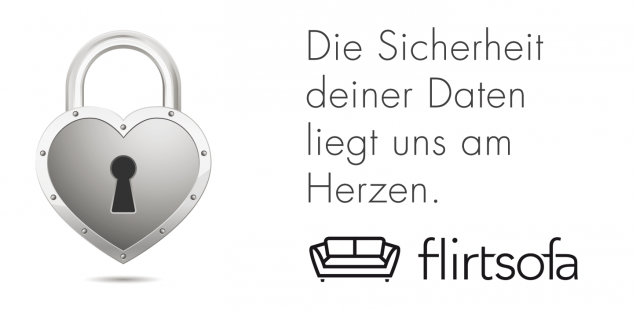 Data security on free online dating platform Flirtsofa.com
Free Online Dating is a trust thing. There are many free online dating sites on the internet but mostly a cheap platform is only cheap because of its bad usability and massive lacks of technical privacy. Most paid platforms indeed provide technical data security but only a little percentage of their users are willing to pay so that most of your mails remain unanswered.
Flirtsofa changes that. We are using most recent technologies to protect your privacy. Your technical privacy an your social privacy. And it's completely free. What exactly do we do to protect your data and privacy? Read on:
SSL-encrypted connections
Any traffic between your browser and our servers is securely SSL-encrypted. We are using Perfect Forward Privacy which prevents from data theft in a case of cyber attacks. This superior security level can be taken for granted for all the used technology on Flirtsofa. We believe that your privacy is a very important good and we also believe that only you and your flirt decide who knows about your conversations and dates.
Encrypted passwords
Any login information is stored securely encrypted on our servers. We use secure encryption methods that encrypt your important data in many rounds by hashing and salting. This is important in case some cyber attacker breaks our servers. Even in this case the attacker cannot read your password – so he cannot use it for any other of your online accounts.
Encrypted mails
Your private mails are sent securely encrypted from your browser to our servers (see SSL connections above) and stored encrypted in your mailbox afterwards. Only your flirt partner and you can read your messages – not any other person.
Social security
You decide who may see your profile and who doesn't. Only persons matching your personal single-search-criteria may see you on Flirtsofa. Persons who don't match your criteria will never know that you are registered on Flirtsofa.
Do you have any questions about privacy and data security on Flirtsofa? Do you have any suggestions to improve our security level? Feel free to contact us!